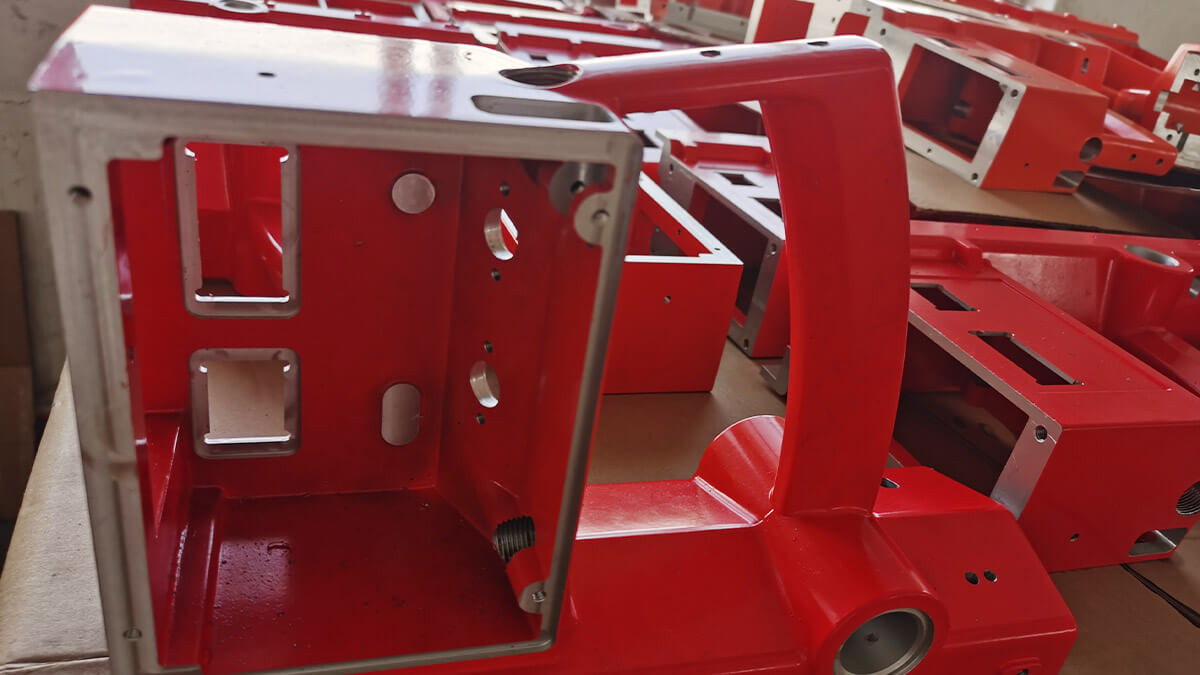 Precision machining die casting
Precision machining die casting
Die casting application field
Die casting is used to manufacture various products, parts and shapes in various industries. Customers value the durability of die castings, precise details and consistent high quality. Examples of these industries include, but are not limited to, automobile manufacturing, electronics, construction, fixtures and plumbing, furniture, and industrial manufacturing.
Production of die castings
Although the use of this molding method has decreased since the adoption of injection molding and vacuum molding processes, the number of die-cast products is incalculable in our world.
Die-cast aluminum parts
Die castings constitute most products that require the strength of seamless die-cast metal parts, such as sink faucets, air pump handles and gum machines. In addition, Aluminum die casting Auto parts usually have die-cast aluminum valve covers. Other examples of die-cast products include: engine cooling fans, air conditioning components, air valves, and camera housings.
Good machining fixture design will provide high efficiency and guaranteed strict tolerances at same time. How many pieces on one machining fixture? We suggest put six or eight parts when your parts size from 6CM-12CM. clamping by air cylinder is tight enough. Some die casting producer in china still clamping parts by screwing, this is low production efficiency. Products will deformation if screwing to tight, cutting knife will broken when screwing bit loose. Perfect machining fixture designer will take into consideration many facts. For example how to make machining operator put in and take out much convenient. Which part on casting parts fit for clamping, many part on casting body not fit for clamping, such as thin wall, surface with casting die joint, surface with air vent, surface with protrude ejector pin. Looking thick wall and flat part for clamping is right chose . Many die casting tooling supplier forget indicate the draft angle for machining workshop. it will make seriously mistake during machining fixture design. This is why aluminum die casting mould manufactory should provide all details information on DFM
Machining scrap wipe off by air gun should high frequency, any scrap remain on fixture will damage parts surface, also will impact tolerances. Why some aluminum scrap stick on machining fixture so tight? Because cooling lubrication to sticky. To find right cooling lubrication is more important looking powerful air gun. Many die casting manufactory in china select wrong cooling lubrication, some to sticky, some to watery.
Machines custom design to meet specially machining request. CNC machines customization is very popularly in custom pressure aluminum casting industry. Particularly for large quantity products machining. Discuss between aluminum injection molds team and machining department at soon When we get inquiry from customer. ten years before the big project from auto industry attached us, but price almost no any profit. We drilling hole by brother CNC drilling and milling recombination machining center. The brother CNC drilling and milling recombination machines have good reputation for their fast production among the aluminum die casting factory. But the production capability still limited. 1.5cm diameter, depth 7.5 cost almost 2 minutes. Assemble line in customer factory was very anxiety for our production capability. We purchased the custom made deep hole drilling machines from Mitsubishi after urgency meeting. 2 minutes drill 5 deep holes. The tolerances control much strict compare the machining center. This is great enhanced production capability. Now the Mitsubishi deep hole machines have very good reputation among china aluminum die casting man.
In addition, we can also provide customized Aluminum Die Cast Mold Accessories.