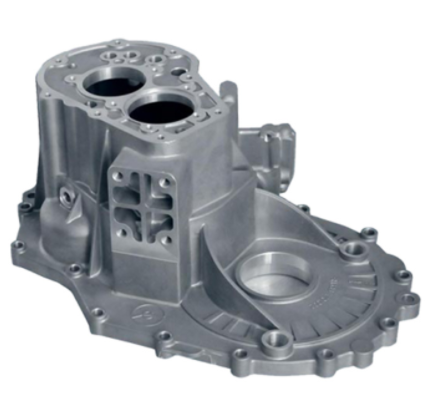 What is vacuum die casting?
Vacuum casting is begin in the half-century before, now is very popular in the auto industry. the mechanical property is not very strong by normal aluminum casting methods. When customers have a strict request for the components of their products, such as high-pressure testing request parts and thin wall or even structure complicated products will need vacuum casting, our factory has over ten years of vacuum casting experience, the aluminum casting parts produced by us with nice surface and strength property, casting products by this kind production methods can take secondly heat treatment, the harness of parts can reach 50HRC degree. This kind of production method will greatly reduce the air porosity problem. The casting parts by vacuum production process can work in high-temperature environments. Vacuum casting can use in aluminum, zinc, brass, for example, in the normal size zinc dies casting parts the wall thickness minimum is only 0.8mm. The wall thickness minimum can reduce to 0.5mm when casting by vacuum condition, the production efficiency will increase 10% when casting by the vacuum production process. The parts will ejector from the mold cavity a bit fast than the normal die casting process.
Materials for aluminum casting
The material of zinc is a low melting point, normal mold life will be much longer than aluminum dies casting mold, particularly compared with brass high pressure casting mold. Zinc3 is widely used in sanitary products, zinc5, zinc7, zinc8 are normally used for the auto industry or furniture accessories, most garden furniture fitting is produced by zinc high-pressure casting. Polishing is also important for cosmetic parts, zinc casting parts will need three-step polishing, the first step of polishing we call, sanding polishing. 240D roughness polishing wheel for the first step, the second step polishing wheel roughness is better to control between 400D-550D. the third step by sisal wheel polishing. Some customers with a very strict cosmetic request for their zinc casting parts, at that time the high-quality plating will be necessary for high standard quality demand, first, the plating bracket for zinc products should tighten enough. It will polish again after one layer of brass coating, which we called water polishing in our industry, the first brass coating thickness will be > 20um, the nickel coating thickness control between 5um-8um, chrome finishing thickness control between 0.2um-0.3um. Some products may install near the ocean, the salt spray testing for such kind products will be necessary, all the zinc die casting with chrome finishing parts can meet salt spray testing> 150 hours, some customers will have much strict for salt spray testing. Some of them will need >1000 hours of surface testing, the three-layer coating will not be enough. Some zinc products will no any leakage problems, so time pressure testing will important. 0.6MPA-1.0MPA is a normal request. Some customers will over>2.0MPA, that time we need more seriously for mold quality, the raw material for mold core, which brands for your mold base and your casting system, even software for casting simulation needs a careful selection. Any air porosity in your casting parts will not meet 2.0 MPA high-pressure testing. Our factory is equipped with 80T,158T,280T,400T hot chamber die casting to meet different size parts, all casting machines are equipped with a mold temperature control unit. Automatic feeding system, automatic spray.
Goal Sure offers to die casting mold design and technical support for potential customers. our main business is custom die casting parts service and custom die casting tools service.